Are you looking for a luxurious mattress that offer more spacious & comfortable sleeping space for you and your partner, pets, baby? Then a king size mattress would be a good alternative. But before you buy king size mattress, it's better to know about the cost, size, comfort, room size, related set etc. to make a confident decision.
Table of Contents
What's the king size mattress dimensions?
King size mattress pros & cons?
King Size Variations
How to choose the mattress size?
---
What's the king size mattress dimensions?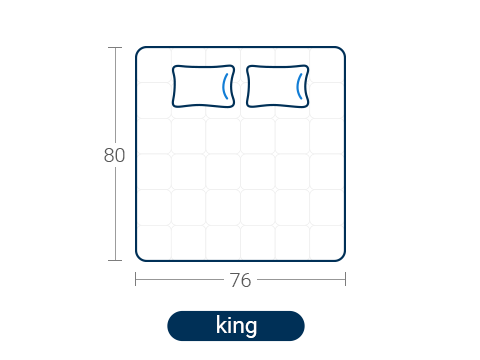 Mattress size: 76"x 80" | 193.04cm x 203.2cm
The king mattress dimensions has three main units of measurement to measure its size, in inch the size is 76" x 80"(IN), in the foot size is 6.33 x 6.67(FT), in centimeters the size is 193.04 x 203.2(CM).
The thickness and height have from 8inch to14 inches generally. And thicker king size mattress means that more materials are added to both the support layer and the comfort layer to make ensure its comfort and durability of high profile. Considering long-term investment and durable support for more sleepers, it's good to choose at least 10inch mattress, and 12-inch mattress will be more cozy & soft as its pillow top.
And more about how to compare 10inch and 12inch mattresses, we make a guide in this blog 10inch vs 12inch.
King size mattress is good choice for the master bedroom, but please make sure that the room have at least 12 x 12 feet space. Moreover, considering the available space of bedroom other furniture and walking activities also is important, that allow you to make the most of the bedroom space without being too cramped.
Plus size people want to unfettered sleeping space to stretch out their body, even rolling around; Couples or individual who need to share the sleep space with their lover, pets, baby.
---
King size mattress pros & cons?
Promote Blood Flow
Thanks to the enough space of king mattress dimensions, you or your partner can stretched out the body from head to toe and change the sleep position unrestrained, which can promote the blood flowing and get out of getting stiff and sore after sleeping for too long in one position.
Improve Air Flow
The average temperature of the human body is about 37°C, that means a narrow space will make each other feel higher heat in sleep. But king size mattress allow couples have 38inch personal space each one, which ensure have extra space to improve air flow & keep cooling sleeping environment.
Love better, sleep better
The spacious space accommodate more sleepers that allowing us to share the sleeping with our love, pets, baby while reducing the transfer of movement for soundly slumber,even your partner toss and turns or your pet suddenly jumps on your bed. On the other hand, extra space also makes the secret activities between husband and wife more free and unrestricted.
Request Spacious Bedroom
The king size bed need spacious bedroom at least 12feet x 12feet to place it, and it is hard to move because bulky size and heavy weight. So please invite your family, your friends for moving the mattress into your bedroom. Or confirm that the supplier has on-site installation services.
Relatively High Cost
With the development of industrial technology, most of furniture are becoming more cost-effective. Some king size mattress can be meet around $500 budget without sacrificing quality, and it can use at least 6-8 years with 10-years warranty service.In the long term, king size mattress will be a good investment for family.
---
Mattress size: 72"x84" | 182cm x 213cm
If you need to co-share your sleeping space with your family, including the pet, and still be comfortable at it, you're better off with a California King bed. As per mattress standards, the California king bed is the longest variant. It measures 72 by 84 inches. As you can see, it', four inches longer than the king-size, although the width is reduced by 4 inches. If by any chance, you happen to be taller than six feet, your ultimate comfort lies in the California king bed.
Room size: master bedroom size not less than 12 x 12 feet
Best for: couples with baby, pets or taller couples, individual with spacious sleep space
---
How to Choose the Mattress Size ?
Your Weight, Height & Sleep Position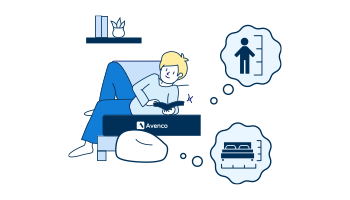 Knowing about your curves and sleep preferences can also help you buy the right mattress. In terms of height, all mattresses give the sleeper under 6 feet to stretch out, but sleeper over 6 feet need a bed that at least 80 inches of length (twin XL, queen, king, and California king); In terms of weight, sleeper under 130lbs need more soft mattress that offer body wrapping comfort, 130lbs-200lbs need a medium firm mattress for cozy but without sacrificing support, and for sleeper over 200lbs robust support is most important, and mattress need enhance the lumbar, hips support to ensure healthy alignment of the spine during sleeping; In terms of sleeping position, side sleepers prefer a softer and comfortable mattress to cushion the sharp pressure on the shoulders, while stomach & back sleepers require a medium firmness or firmness mattress that provide sturdy support for the midsection of the human body.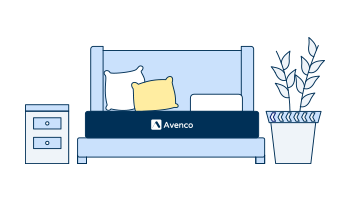 The size of the room is also an important factor when choose the dimensions of a new mattress, it's better to measure out in advance about how much space the new mattress will take up in your room. For instance, you want to upgrade the master bedroom with a king size mattress: first, the mattress will take up your room of 76"x 80" space; second, the bed frame will be often add 2 to 5inches space to each side of mattress; Last, don't forget to keep about 24 inches of walking space around the entire perimeter of the bed.

In addition, how to transport the mattress from the door to your room also is a challenge. You need to confirm the mattress can through the staircases and doorways especially for the king size mattress. But mattress in box can easy to transport even in small room size as its compressed shape.
---
How Many Sleeper Share Mattress?

This is one of the key factor you should consider when purchasing a new mattress, a mattress with right size can ensure have enough space to accommodate your sleeping partner while keeping personal space to stretch out and avoid bumping into each other due to crowding. In general, couples will likely want at least a queen size bed, but a king size bed or california king bed will be a preferred choice if you have children or large pets who need to share a sleeping area together.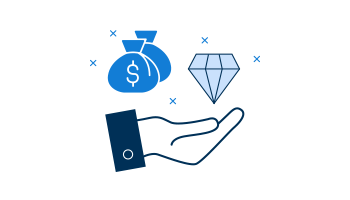 Generally speaking, the bigger the mattress the more material it need, hence the cost will be more expensive. But the final price is also affected by the brand, material type, local labor cost, marketing cost and technological innovation. A new mattress of $500 is not necessarily inferior to a mattress of $999. You can make a wise decision by comparing the materials, mattress structure, brand service. For example, the Latex materials are more expensive but durable than foam materials. In addition to this, considering the cost of other accessories like sheets, blankets, and bed frames is necessary.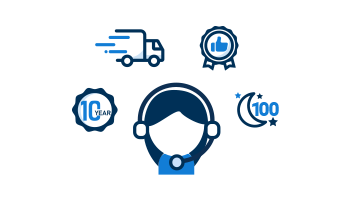 As an long-term investment in a family, the quality of a mattress will affect your sleep quality. Good suppliers are very confident in their mattress with at least 10-year warranty service. Moreover, most online mattress supplier also offer great service of 100 days free trial & free shipping, which give us more choices.
---