Mattresses are an important part of daily life. To ensure a good night's sleep and wake up refreshed in the morning, you'll want the best one you can get. However, sometimes people get a little too attached to their old mattresses, and it may be time for them to think about buying a new one. Whether it's for hygiene reasons or comfort reasons, let's take a look at when the best time to buy a mattress will be for you.
When Should I Immediately Replace My Mattress?
Knowing when to replace your mattress immediately can be confusing. Some people have probably gone most of their lives without even considering it, but you should know a couple of things about your mattress and what could lead to you having to buy a new one.
For starters, how old is your mattress? This is usually the most common factor that leads to someone purchasing a new one. If you've had it for a good number of years (between 6 to 8 is the general recommendation), then it's time to look around for a new one. Over the years that you've been sleeping on it, the springs in your mattress would have weakened, so your sleep will never be as comfortable as it was when it was brand new.
This follows on from the point about having a mattress that is too old. Since mattresses are far too large and clunky, they very rarely get washed. You'd clean your bed sheets and your pillows frequently, but you'd never consider your mattress. Over time, your mattress will get pretty filthy and will need to be replaced. From bed bugs to old stains, you'll start to notice some things that'll need a change if you're ever to have a happy night's sleep again.
Moving house can be an excellent shove in the right direction for anyone unsure whether they need a new mattress. Chances are you've been at your old property with your old mattress for long enough, so a new one will be a welcome change when you move into your new home. It makes sense to purchase when you're moving home since it'll give you an entirely new bedroom to work with.
There are two places you can buy a mattress: either from a physical store or online. They both come with their pros and cons, so let's take a look at which one will work better for you.
Most mattress shopping is still done in the traditional way of visiting a physical store. When you get to the store, you're given a chance actually to get in the bed and try it. You'll learn a lot from the professionals there and ask them for recommendations to guide your buying decision.
This gives you a hands-on idea as to whether you'd find yourself sleeping comfortably in this bed.
However, since a physical store often has special deals set up with mattress companies, you'll be limited in your choices. You will only be able to find a selection of mattresses that all belong to the same company. If you've found that the company isn't right for you, then you're out of luck in a store!
Shopping online has grown in relevance and convenience in recent years. Buying a mattress from an outlet online gives you a whole host of choices from various websites all over. You'll be able to compare mattress prices from all over the country, allowing you to find the cheapest or most affordable option for you.
Of course, the most obvious problem with buying a mattress online is that you won't get a chance to feel the mattress or test it before you buy it. You're forced into accepting what you get when it arrives. Sure, you can send it back if it's not what you thought it would be, but that's an extra hassle and can be a turn-off for some people.
Best Times to Buy a New Mattress
1. The Best Month To Buy A New Bed
You probably didn't realize that there is a clear winner for the best month to buy a mattress. It's not something you've probably ever thought much about. However, the answer is May, and it's not just a randomly plucked month.
May is the best month to buy a mattress because most companies roll out new products in June, and people tend to purchase them in September. This leaves plenty of stock behind, though, so when May rolls around again next year, the company is looking to sell on their old stock as quickly as they can. You'll find mattresses for much cheaper during May.
2. Best Days To Buy A New Bed
Several days can be listed as the best days to buy a new bed. Most of them fall on national holidays or sale days, and they'll give you the best bang for your buck.
President's Day (the third Monday in February) is one of the best days to buy a mattress. It's the first major mattress sale day of the year, so prices are expected to be more affordable than ever.
The last Monday in May is another great day to buy a mattress. The offers start much earlier than the day itself, but since most mattresses are already discounted in May, you can expect even great declines in price.
A way for Amazon to increase their prime membership subscriptions that's come about in recent years, Amazon Prime Day is a great way to save a bit extra on your mattress purchases. As long as you're a Prime member, you can make the most of their excellent deals between the dates of July 13th and July 16th.
Black Friday & Cyber Monday
It's no secret that the day after Thanksgiving (Black Friday) is the most popular day to shop in the year. The prices are cut so low, and everyone tries to make the most of them. This extends to mattress sales. Cyber Monday (the Monday following Black Friday) is just as good at dropping huge sales and focuses on online mattress brands.
Don't hesitate to contact an online store like Avenco to learn about their special offers. Even if there doesn't seem to be one readily available on the site, a quick message could get you all the savings you need. Avenco is a great online mattress seller that will be happy to provide you with a discount code if you were to ask for it. You might find this generosity even extends to other brands. All you have to do is ask!
How Much Will A New Mattress Cost?
The price of your mattress is entirely dependent on your budget and your needs. Like anything else on the market, mattresses can vary in size, shape, quality, and cost. A high-end mattress could set you back $1000 or more (think Casper mattresses or Purple mattresses). However, you can find more affordable options that are wallet-friendly and just as luxurious as a Casper would be.
Avenco offers a range of mattresses that are affordable and top quality. If you need some examples, then check them out below. You could go for the Avenco Hybrid Mattress, which is budget-friendly and high-quality. Maybe the Avenco Memory Foam Mattresses are more to your liking. Memory foam mattresses offer more comfort while you sleep, and you'll usually be pressed into paying more for them. However, with the Avenco Memory Foam, you'll be laughing at the affordable price!
You can also look through air mattresses as well that are cheap and easy to set up. Obviously, you'll want something a little more durable as a mainstay in the bedroom, but air mattresses are a great addition to a home if you need to host someone in a spare room. All of these amazing products come in around the $300 mark (the air mattress is only $60!), so you'll find plenty of luxury and buying choices available even if you can't ship out the typical cost for a Casper mattress.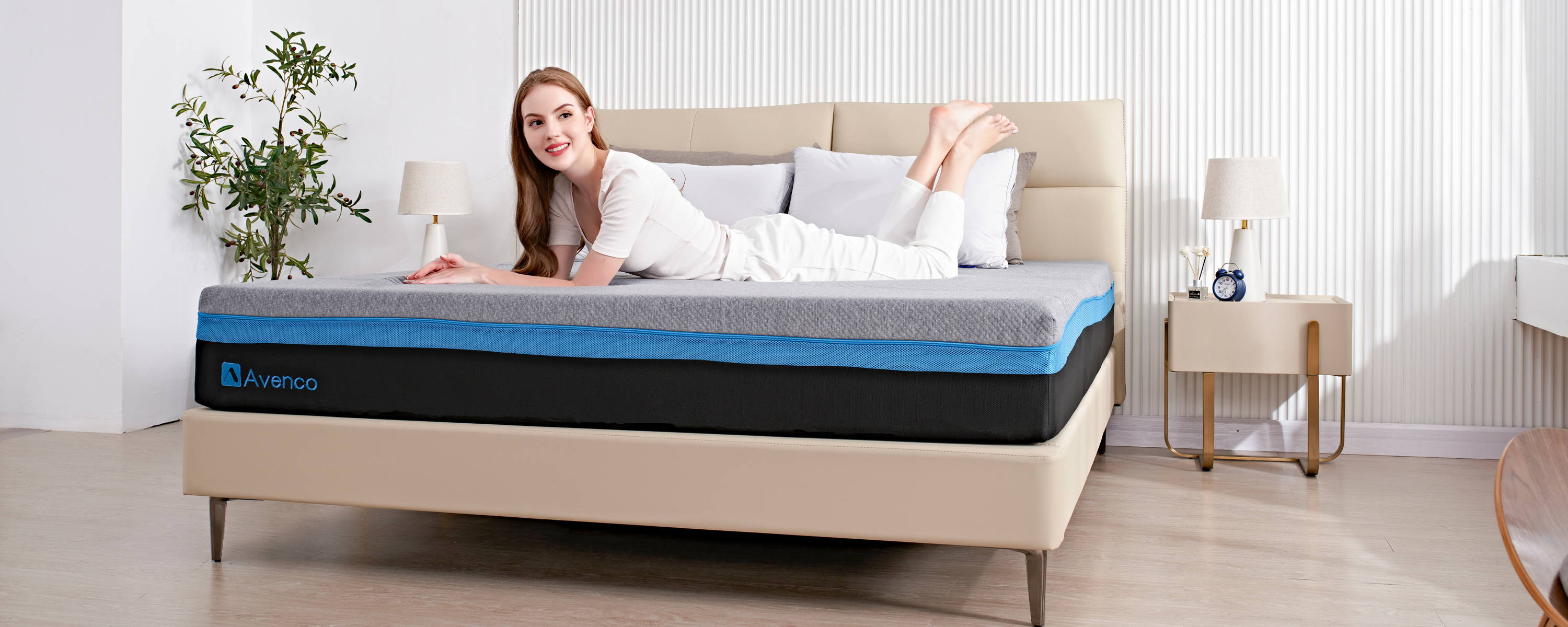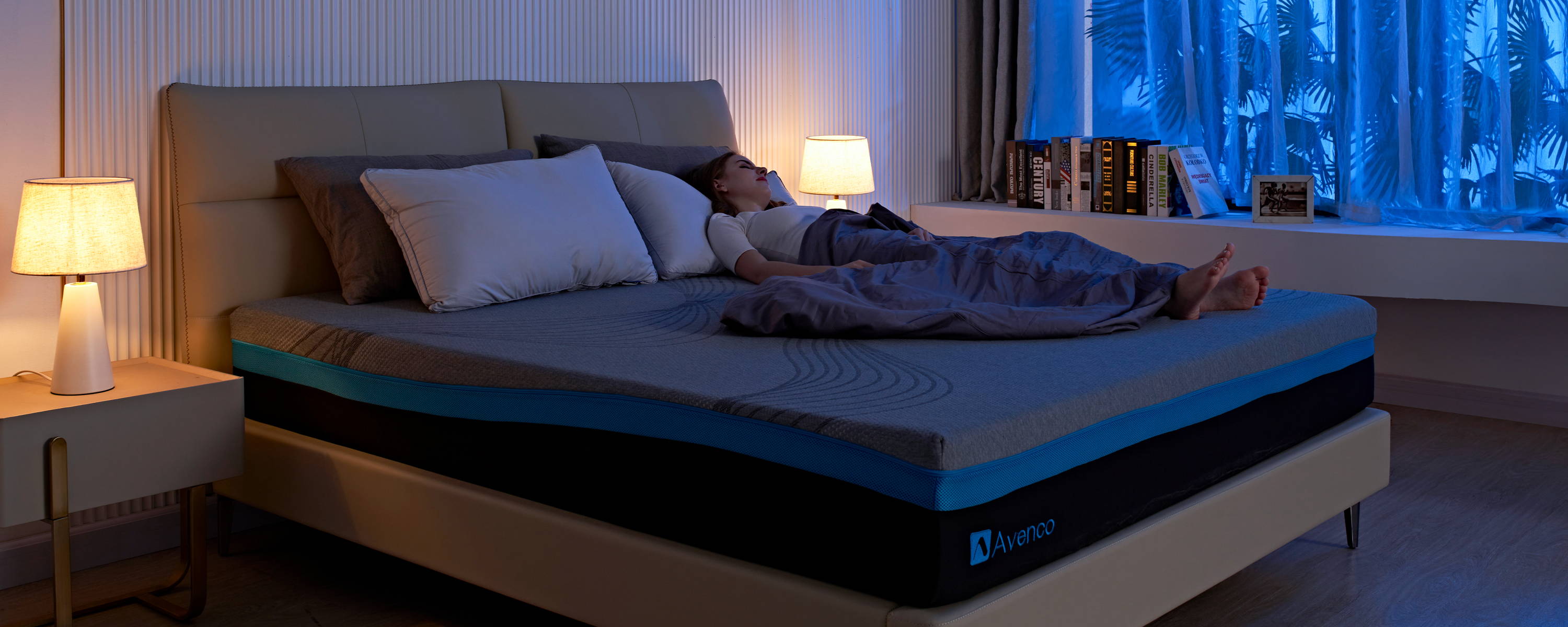 Of course, the final choice is entirely depending on you. You shouldn't be forced into spending money on something you don't think you need. You should spend a good deal of time weighing up your options before finally settling on one mattress. Remember, this is going to be something that you'll be sleeping on for the next few years of your life, so you better make it count.
Other Mattress-Buying Tips
Don't worry; you don't have to be left in the dark when it comes to buying a new mattress. A few more things need to be covered to ensure you get the best out of whatever mattress you finally settle on. You'll want to work with the company you're ordering from to ensure you get the most out of your budget, and they're always happy to help with any questions you might have.
Let's take a look at the budget you're willing to set aside for a mattress first. Obviously, everyone has a different working life, meaning that everyone has a different income to work with. For those with steeper salaries, you'll probably be more than happy to pay for a more expensive mattress to ensure luxury and comfort while you sleep. It's a great way to buy if you already know you're not limited by cost.
However, if you are trying to stick to a budget, make sure you do your due diligence before settling on one mattress. You're going to want to find the one that's just right for you. Sometimes it helps to go to a store to give the mattresses a try. That way, you'll be able to know whether you're going to like the mattress before it arrives.
That doesn't mean you shouldn't give online mattress shopping a try, though. Spend some time searching online first. If you find something you like, you could pop into a store that sells it or something similar to give yourself an idea of what to expect. You could get a lot more diversity in your searches online that'll be more open for your budget.
Think about the size of your bed and what kind of mattress you'll most likely need to fit on it. The size of your mattress will play a part in how expensive it will be for you. A single mattress is obviously cheaper than a King-sized mattress will be. You don't want to end up with the wrong size accidentally. It's okay, you can still return them, but it's just a lot of time wasted that you could have avoided if you found the right size.
3. Ask Relevant Questions
Mattress sellers are there to help you. They're professionals and have plenty of experience that they're happy to share. If you're not 100% certain that a mattress will be right for you, or you don't understand the benefits you can get from a certain kind of mattress, then ask the seller! Avenco will be happy to talk you through your options and explain which one might be the best fit for you.
Most mattress companies get asked questions almost every day. Even if you think your question might sound silly, they'll be happy to help. A mattress aims to ensure you get a perfect night's sleep every single day. You can't do that if you haven't asked the right questions to figure out which one is best for you.
Ask questions like:
"Will this mattress help me sleep?"
"What is the difference between these two mattresses?"
"Should I go for memory foam or a hybrid mattress?"
You should always ask questions if you're unsure of the answers to them. Mattresses are a purchase that will last you several years, so make the most of them.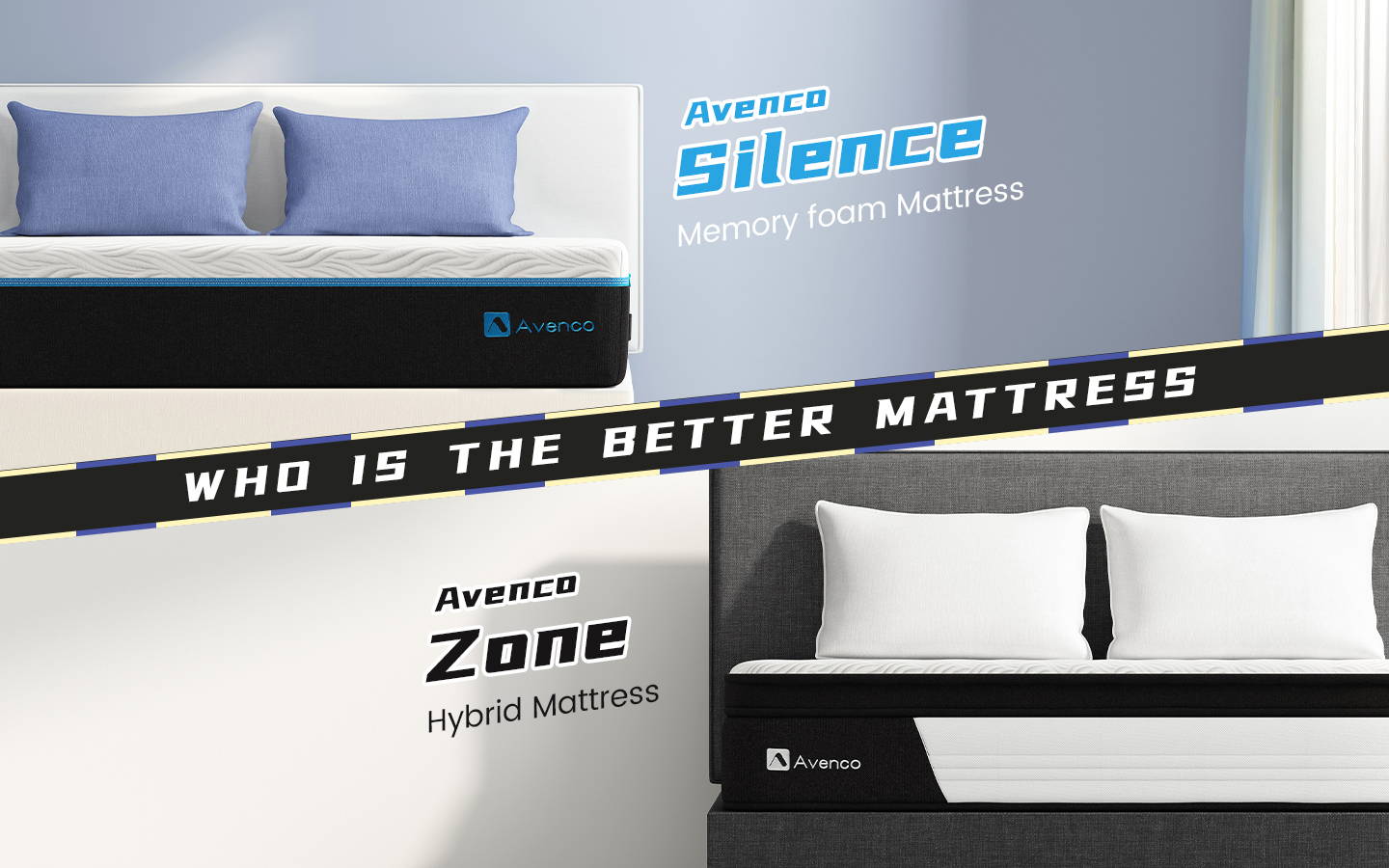 ---